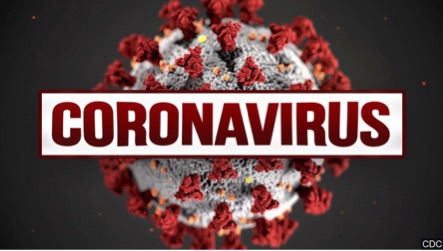 Telemedicine Expands in Light of the Current Corona Virus Pandemic
For many people, mental health concerns, stress, anxiety, depression and isolation are increasing in light of the current Corona Virus pandemic. The importance of continued access to mental healthcare is vital to the community during this unprecedented time.

Behavioral health services are among the essential businesses listed on the statewide 'Stay Home, Stay Safe' Executive Order; thus, my office will remain open, and will be accepting new appointments. Safety and comfort are essential to clients, and my private practice provides a clean, sanitized space and I have taken extra steps to space out appointment times so that social distancing is not an issue.
I am asking current clients, as well as new clients to take the utmost precautions, and heed the advice of the Governor's Executive Order at all times, when possible. Prescreening essential questions I would ask clients before coming to an appointment, for the safety of ALL concerned are:
Have you returned from any international travel (particularly, Italy, Iran, South Korea and/or China) within the last 14 days?

Have you had close contact with or cared for someone diagnosed with COVID-19 within the last 14 days?

Have you been in close contact with anyone who has traveled within the last 14 days to one of the countries listed above?

Have you experienced, had close contact or cared for someone who has experienced any cold or flu-like symptoms in the last 14 days (including fever, cough, sore throat, respiratory illness, difficulty breathing)?
If you answered YES to any of the above questions, we would need to reschedule your in-person appointment until you are considered no longer considered at risk, according to CDC guidelines.

However, there is an alternative!
Having provided psychotherapy over many years – either individually or to couples – I have always believed that face-to-face, in person sessions are essential in a client/therapist relationship. Aside from an initial brief phone consultation with a potential new client before their first visit, or upon request from an existing client for a telephone appointment when circumstances prevented an office visit, this has been my preferred method in my private practice. Technological issues, privacy and security to clients, as well as personal, uninterrupted focus in our sessions together have dissuaded me from providing telehealth services to clients in the past, not to mention the complexity of whether or not health insurance companies covered these services.
With that said, as Bob Dylan's wisely noted . . . "The Times They Are a Changin ..."
As the current pandemic has forced us to prioritize "SAFETY FIRST", I have set up telehealth services to those in the categories listed above, as well as new clients current clients. I will be offering these services using a HIPAA-compliant online, secure video platform, as well as telephone sessions. The user-friendly video platform I have chosen requires no apps to download – just an internet connection with camera and audio capabilities (via computer, tablet or phone) using a url address I will provide prior to our appointment. This video platform is the preferred method for couples counseling. For individual therapy, online video or telephone sessions are available (however, I prefer to meet new clients using the video platform during our initial session).
Due to the COVID-19 pandemic, almost all insured Americans now have coverage for online therapy sessions, and many insurance companies have elected to waive cost-sharing over the next couple of months. 
If you are interested in online therapy and are a new client, you may want to confirm these benefits with your insurance provider. Important questions (terminology) when inquiring with your health insurance provider:
"Does my policy cover Telemedicine visits for Behavioral Health?" (Telemedicine refers to online audio-visual appointments).
and
"Does my policy cover Telehealth visits for Behavioral Health?" (Telehealth refers to telephone (audio only) appointments.
While it is important for you as a client to have knowledge of your specific benefits, my office would also be happy to check your benefits related to behavioral health and these types of services prior to your first appointment.
You can access my form and fill in the necessary information here and we will get back with you with the information provided by your insurance company.
For further information, I have listed some valuable resources regarding the Corona Virus as well as some mental health-related teletherapy articles, which may be helpful.